Antea Group is a founding member of the Inogen Environmental Alliance—a global network of EHS&S consultancies that work together to provide environmental, health and safety solutions to multinational clients around the world. Our Inogen Member Spotlight series highlights the deep experience and localized knowledge from our fellow Inogen Associates in their respective geographies.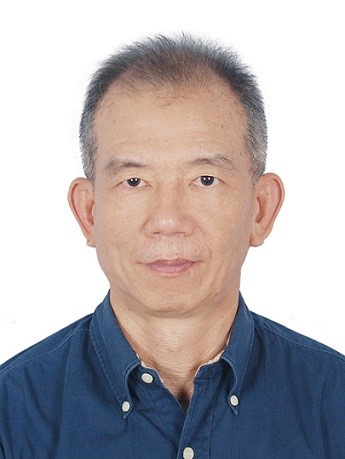 Name:
Michael Liang
Where do you live?
I am based in Guangzhou, a major city in South China, 100 miles north of Hong Kong.
What is your role?
With 25 years of experience and a doctorate in Environmental Chemistry, I am currently the leading Director of EHS Management Services at ESD China, leading the EHS Corporate Risk Management, EHS Compliance Assurance, and Sustainable EHS Management services throughout China and the region. Prior to being the founding director of ESD China, I was a global partner and regional manager for ERM for eight years.
My consulting expertise includes due diligence, compliance auditing, regulatory services, EHS management systems, Environmental and Social Impacts Assessments (ESHIA), indoor air quality surveys, occupational exposure monitoring, and EHS strategy development.
What do you do?
I work closely with local environmental communities and enjoy smooth working relationships with local environmental regulators and stakeholders. My knowledge of environmental regulatory and permitting requirements for industrial operations at both the national and local levels has enabled me to provide comprehensive regulatory and environmental permitting services for international clients.
What Inogen project are you most proud of?
I am proud of working with Inogen to expand supply chain EHS services across the APAC region for a major global retailer. We started working with the client about 10 years ago on program development and EHS baseline assessments to establish the suppliers' EHS risk profile, followed by EMeRet Data verification and SAC Higg Index verification for Tier I and Tier II suppliers in China and South Asia. We have successfully completed projects in China, Vietnam, Indonesia, Thailand, Cambodia, Myanmar, India and Pakistan, working on about 50 sites each year and getting excellent feedback from the client.
Any regulatory changes on the horizon that EHS managers should keep an eye on?
As China is tightening its environmental regulations, Chinese authorities are increasingly shifting their focus from permitting of industrial facilities to ensuring operational compliance. Environmental challenges have become a top concern among Chinese government and legislative organizations.
Since the new China Environmental Protection Law (EPL) came into effect in January of 2015, the Ministry of Environment Protection, recently renamed the Ministry of Ecology and Environment (MEE), has taken measures to uphold the EPL's basic principles of ensuring public health and enforcing information disclosure. Local governments have followed suit by formulating or updating their own environmental regulations.
Here are some of the major developments that have occurred since late 2017:
The Pollution Discharge Permit (PDP) has superseded the Environment Impact Assessment (EIA) as the core rule of environmental protection.
More legal responsibilities and liabilities are now on the shoulders of enterprises.
Air pollution control has been identified as the key performance indicator until 2020, when the 13th Five-Year Plan targets are set to be achieved. More stringent controls on dust, PM 2.5, and volatile organic chemicals (VOCs) will be carried out.
Soil contamination is a high-priority concern for both government and enterprises. By the end of 2017, all provincial-level environment protection bureaus published local key contamination enterprise lists covering air, water, noise, and soil pollution. In 2018, enterprises listed are required to conduct public information disclosure, including pollution monitoring results. Soil contamination, site investigation, sampling, and monitoring will become mandatory for listed companies. These activities will now come under both government and public supervision.
The new Environmental Protection Tax (EPT) went into effect on January 1st, 2018. The new tax replaces the original Pollution Discharge Fee (PDF). Under the EPT, taxpayers must now include all enterprises discharging pollutants into the environment.
Based on communication with MEP and EPB at different levels, the following developments and regulatory changes are expected over the next three years:
In 2018, the second round of the national pollution survey will be conducted throughout China. The survey team will visit each pollution site and document the details of production and pollution activities.
From 2018 to 2020, chemical companies outside regulated chemical industry parks and non-regulated industry parks will be cleaned up (i.e. relocated, shut down, or implementing changes in corporate policy). Regulated parks are those registered and approved by central or local governments, with an approved Planning EIA for the entire park area. Companies located in non-regulated parks without an approved Planning EIA will likely encounter EIA approval restrictions.
Four more industries are listed to apply for the national level PDP in 2018, including the chemical industry. Each company must check the national catalogue for PDP applications and confirm the timetable for each of its manufacturing sites.
Any advice for EHS Managers?
Multinationals place a relatively high emphasis on environmental compliance, especially compliance with local regulations. But recently, even companies with strong internal environment compliance audit mechanisms are encountering regulatory problems. Companies in heavy polluting industries are under even greater scrutiny. The changing regulatory environment and level of enforcement has resulted in previously compliant companies now being vulnerable to punishment. Existing corporate policies are no longer consistent with the latest policies and regulations.
Here is my advice for companies operating in China:
Senior corporate management must recognize that environmental policies are changing rapidly and enforcement is expected to increase;
For EIA and its approval process, companies should take increased precautionary measures, as these standards can be more stringent than the discharge standard;
For PDP, companies should seek to provide pollution information that is as accurate as possible, while also making technical and legal preparations for negotiation in cases of unclear information during the EIA and its approval process;
For environmental information disclosure, companies should establish a comprehensive internal system to predict, prepare, and insulate against any potential penalties;
For air pollution, fugitive emissions must be collected and treated before discharge; otherwise, daily punishment may apply, especially in Shanghai;
For potential soil and groundwater contamination, companies should conduct baseline investigations as soon as possible to allow time for subsequent risk assessment and implementation strategy.
Want to know more? Contact Michael:
Email: mjliang@esdchina.com.cn
Want more news and insights like this?
Sign up for our monthly e-newsletter, The New Leaf. Our goal is to keep you updated, educated and even a bit entertained as it relates to all things EHS and sustainability.
Get e-Newsletter
Have any questions?
Contact us to discuss your environment, health, safety and sustainability needs today.