Do you have any questions?
Finance Industry
Limited partners are increasingly asking for insights into the environmental, social, and governance (ESG) performance of portfolio companies, but private equity firms frequently lack the tools to respond effectively. Our comprehensive suite of ESG solutions will help you meet investor expectations and boost performance.
Technical Knowledge with Strategic Expertise
With two decades of experience supporting clients with Sustainability and Corporate Responsibility, Antea Group brings deep experience in ESG Advisory Services across a broad range of industries. Our approach combines technical ESG knowledge (including water, waste, energy, carbon/GHG, product stewardship, and supply chain) with strategic expertise in deploying ESG within an organization.
Our dedicated team of consultants is here to help you reduce risk, increase efficiencies, and maximize the value of every investment through ESG. We bring over 20 years of experience advising more than 100 leading corporate clients on sustainability.
Our signature services
ESG Due Diligence:

Apply ESG factors as part of your due diligence process to identify risk and better determine the future financial performance of a target company

.
Portfolio ESG Strategy: Determine an action plan to incorporate ESG into your portfolio strategy so you can capture what needs to be done, when, and how, to build ESG performance and value creation.
ESG Disclosure: Communicate your positive performance to LPs and other stakeholders with

streamlined, fit-for-purpose ESG disclosures or as part of a larger corporate report.
Download Your Guide to Creating an ESG Action Plan
Putting together a comprehensive action plan will help get the ball rolling on your ESG goals and drive progress on your initiatives. From clearly outlining your aspirations to identifying relevant stakeholders, to communicating the value of the work, an ESG Action Plan will help you set up the right framework to succeed.
An ESG Action Plan lays out the critical areas of focus that will help you go from identifying key ESG topics to taking action and making progress. Download our ESG Action Plan guide to see examples of completed action plans as well as a blank template to help you organize your own action plan.
Partners and Associations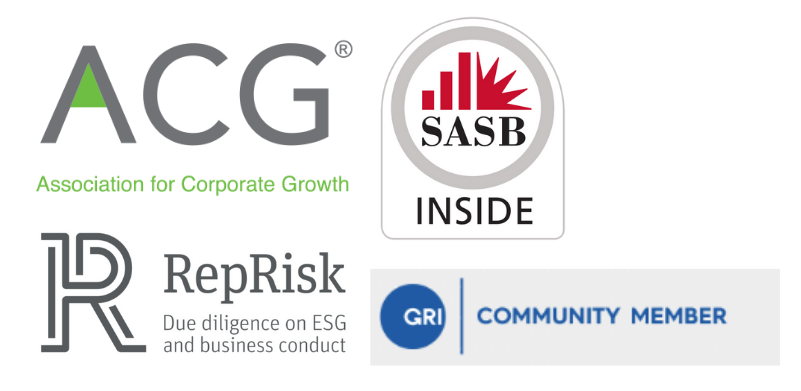 Have any questions?
Contact us to discuss your environment, health, safety, and sustainability needs today.