Meet Peter Ramsay, Inogen member and Managing Director of Peter J Ramsay & Associates, and learn about EHS trends in Australia, his advice for EHS managers, and more.
Antea Group is a founding member of the Inogen Environmental Alliance—a global network of EHS&S consultancies that work together to provide environmental, health and safety solutions to multinational clients around the world. Our Inogen Member Spotlight series highlights the deep experience and localized knowledge from our fellow Inogen Associates in their respective geographies.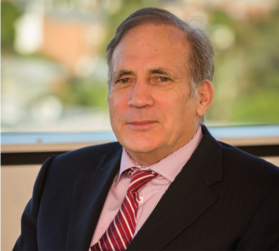 Name:
Peter Ramsay
Where do you live?
Melbourne, Australia.
What is your area known for?
International cuisine and world class sporting events such as The Formula 1 Grand Prix, Australian Open, and the Melbourne Cup.
What is your role?
Managing Director of Peter J Ramsay & Associates.
What do you do?
As the Managing Director I am responsible for the overall health of the business. This includes financial performance, client liaison, consulting, and most importantly, looking after our people.
What Inogen project are you most proud of?
Due diligence of a manufacturing business with facilities in Australia and New Zealand.
What are the EHS trends in your geography?
The larger and medium sized industries have implemented Workplace Health and Safety (WHS) systems. The current WHS focus is on behavioural safety, fatigue management, and mental wellbeing, which includes workplace bullying and harassment.
What are the biggest EHS challenges in your geography?
The ability to monitor the true holistic effect of an employee from chemical exposure in the workplace. At the moment, the greatest disease risks are from silica, diesel particulates, and coal dust.
Any advice for EHS managers?
In Australia, the trend of WHS Worksafe authorities is focusing on greater accountability and potentially larger fines, as well as possible prison time for CEOs and officers (including EHS Managers) for serious breaches of the WHS Act. To avoid this, ensure CEOs and senior managers are aware of their accountability and obligations under the WHS Act through training and education. At a minimum, training should cover the WHS Act, duty of care, and due diligence. The due diligence steps are:
Acquire and update knowledge of health and safety matters
Gain an understanding of the operations carried out by the organisation, and the hazards and risks generally associated with those operations
Ensure the Person in Control of a Business or Undertaking has, and uses, appropriate resources and processes to eliminate or minimise those risks
Ensure the Person in Control of a Business or Undertaking has appropriate processes for receiving and considering information about incidents, hazards and risks, and for responding to that information in a timely way
Ensure there are processes for complying with any duty, and that these are implemented
Verify that these resources and processes are in place and being use.
Want to know more? Contact Peter:
Email: peter.ramsay@pjra.com.au
Phone: +61 3 9690 0522
Want more news and insights like this?
Sign up for our monthly e-newsletter, The New Leaf. Our goal is to keep you updated, educated and even a bit entertained as it relates to all things EHS and sustainability.
Get e-Newsletter
Have any questions?
Contact us to discuss your environment, health, safety and sustainability needs today.