Corporate Sustainability Reporting and Disclosure
Do you have any questions?
Corporate Sustainability Reporting and Disclosure
When it comes to sustainability reporting, a thorough, well-composed public disclosure provides investors and stakeholders with a clear understanding of a company's approach, goals, and performance on the social and environmental issues most material to their business.
Effectively Telling Your Sustainability Story Locally and Globally
At Antea®Group, we understand the increasing expectations around transparency and are well-positioned to help our clients meet these expectations while also driving business value from reporting and disclosure.
With over 10 years of experience in sustainability reporting and disclosure, we have developed a streamlined, fit-for-purpose process to support our clients. It all starts with a conversation—we help clients evaluate the maturity of their sustainability program, define reporting expectations, and support further development of programs and initiatives. Our process that companies are reporting accurate information and ensures providing a solid and compelling message to both internal and external stakeholders.
Our Corporate Reporting Services
Facilitation of Third-Party Disclosures (CDP, DJSI, Customer Surveys, etc.)

Sustainability, ESG , and CSR Report Development

Materiality and Risk Assessments

Sustainability Strategy Development

Science-Based Targets and Sustainability Goals

SASB Standard Implementation

CDP Response Check and Gap Analysis
CDP Accredited Provider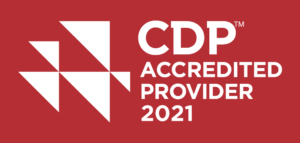 As an exclusive CDP Accredited Consultancy Provider, we are pleased to provide clients with CDP disclosure and corporate reporting services ranging from first-time response strategy and external message development to gap assessment and refinement for repeat disclosures. Through this partnership, we offer our clients direct access to CDP resources, such as the standardized, high-level Response Check service.
Antea Group continues to serve as a founding member and Accredited Consultancy Partner for CDP's Corporate Water Program. Through this partnership, we offer water consultancy expertise to companies who respond to CDP's annual water questionnaire, including Water Reporter Services members and Water Supply Chain program members as well as their suppliers.
GRI Community Member

Antea Group is now a proud member of the GRI Community , partnering with Global Reporting Initiative to support companies strving for fuller, more comprehensive sustainability reporting.
Have any questions?
Contact us to discuss your environment, health, safety, and sustainability needs today.