Meet Andrew Young and learn about the rapidly developing EHS&S landscape of southeast Asia, regulatory changes to keep an eye on, and more.
Antea Group is a founding member of the Inogen Environmental Alliance—a global network of EHS&S consultancies that work together to provide environmental, health and safety solutions to multinational clients around the world. Our Inogen Member Spotlight series highlights the deep experience and localized knowledge from our fellow Inogen Associates in their respective geographies.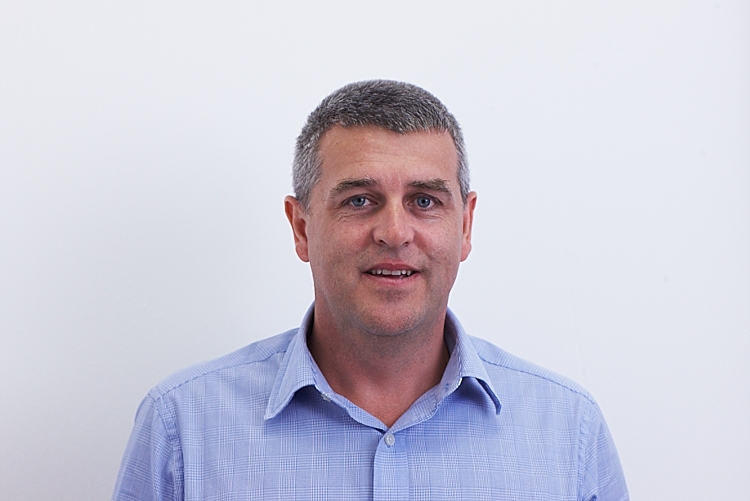 Name:
Andrew Young
Where do you live?
I live in Singapore, a small (26 X 14 miles) and densely populated (6 million people) island in southeast Asia.
What is your area known for?
Stamford Raffles founded colonial Singapore in 1819, although these days it's better known for a very efficient government and being one of the worlds richest countries. It's a great place to live and visit and gets over 15 million visitors annually. Singapore is famous for shopping, street food, a night-time Grand Prix, and also being very clean, notably, we even have a ban on chewing gum! The city skyline was the backdrop for the movie Crazy Rich Asians, the Colonial era Raffles Hotel was the birthplace of the Singapore Sling, and drinking one in its famous Long Bar is a must!
What is your role?
I am the Group Director of ESC and I'm responsible for the overall health of the business and overseeing our offices in Singapore, Malaysia, Indonesia, and Hong Kong. I've worked in the Asian environmental industry since 1994, and founded ESC in 2003. My background is in natural resource management and my areas of expertise include environmental planning and impact assessments, site investigation and remediation, due diligence and compliance assessments, solid waste management, and air quality management.
What do you do?
These days I mainly focus on due diligence, EHS, and operational risks. I am also a member of the Inogen Environmental Alliance Board of Directors.
What Inogen project are you most proud of?
I have worked on many Inogen projects since ESC became a member in 2008. I'm most proud of the EHS support services we provide to a global technology client, across multiple geographies, through project planning, construction, and operations. A great example of the strengths of Inogen is our recent win of a SGD$55m (USD$40M) remediation of Singapore's former gasworks. We are excited to start this project which involves Inogen associates and partners from Germany, Belgium, and the UK (as well as Singapore!). It's a great illustration of Inogen's strengths and how our global family comes together to deliver great teams and projects.
What are the EHS trends in your geography?
Being a rapidly developing region, the EHS trends across South East Asia are quite diverse. The big themes are driven by rapid urbanization and development, and much of our work is in solid waste management at a city level, and we complete many Environmental Impact Assessments for new infrastructure. We have also seen a rapid increase in renewable energy investments and are currently working on wind and solar farms, geothermal, and hydropower projects across the region. For example, Malaysia has set a target of 20% of the country's electricity from renewable sources by 2030.
A big theme for both government and the private sector is digitization of EHS management systems. We have seen a trend towards mobile and online--real-time information and analytics about EHS operations delivered on phones and tablets. As a company, we are placing ourselves to deliver digital solutions to our clients with our BlueKanGo EHS software.
Any regulatory changes on the horizon that EHS managers should keep an eye on?
Singapore is implementing new safety case regulations, based upon the EU SEVESO and UK HSE, and is focusing on much tighter enforcement of safety regulations in the construction, engineering and chemical sectors. Malaysia is replacing its federal Environmental Quality Act with more comprehensive legal safeguards for the protection of the environment, which will significantly increase potential liabilities, particularly those related to soil and groundwater, in the country. Generally, across the region, tighter EHS and workplace safety and health regulations, with increased corporate and personal liabilities are being developed and enforced.
Any advice for EHS managers?
Setting reasonable, achievable goals is important to build confidence and to demonstrate progress across the organization. Successful EHS systems and cultures work at all levels of an organization and active listening to shop floor issues can be as important as management support. EHS managers should keep an eye on digital solutions--the power of data is yet to be seen and I'm sure real-time analytics will prove to highly beneficial to EHS management.
Want to know more? Contact Andrew:
Email: andrew@envirosc.com
Phone: +65 624 31174
Want more news and insights like this?
Sign up for our monthly e-newsletter, The New Leaf. Our goal is to keep you updated, educated and even a bit entertained as it relates to all things EHS and sustainability.
Get e-Newsletter
Have any questions?
Contact us to discuss your environment, health, safety and sustainability needs today.