Reality has set in. You are the new plant safety person and it's time to start moving forward with figuring out how to become the capable and informed safety person that your plant needs.
As we talked about in our first post in this ongoing series:
"…. you do not have to go it alone. Recognize that the same management principles and practices that apply to plant production, operating costs, and quality systems also apply to safety. For instance, where supervisors enforce operating rules, they also enforce safety rules; where they solve production problems, they can assist in solving safety problems; quality issues may also identify safety issues, and so on."
The supervisors mentioned above have significant influence in the organization. However don't forget about the person that has the most influence in an organization--the plant manager. In order for you to succeed in your new role and improve plant safety, you need to ensure you have commitment from the plant manager or whoever is the highest ranking person at the plant location.
Come Together
Commitment from and communication with this person is of utmost importance, so an early step in your new role is to take a deep breath, set up a meeting with this person, and begin a dialogue to gain an understanding of their past and current support for health and safety in the plant.
Remember that you should advise your own supervisor that you want to meet the plant manager, because support for your success is of vital importance. If your supervisor wants to tag along…great, H&S improvement is a team effort!
Prep Talk
If you have never had a one-on-one meeting with the plant manager, you may find your first meeting to be a little awkward. Don't let that intimidate you! This meeting is one of the most important meetings you will have in your new role, but with a few simple steps you can be confident and well-prepared.
Schedule the meeting in advance.
Even though the plant manager may have an open door policy, you should schedule a sit-down meeting, to reserve time for a discussion of health and safety expectations. Remember that the plant manager has many direct reports and a lot on their plate every day, so don't schedule an afternoon-long introduction meeting. Thirty minutes should be ample time—you want to be concise, efficient, and respectful of their time.
Determine your objective for the meeting.
A good first objective could be to introduce yourself as the new plant safety person and share your ideas regarding the support and commitment you need in order to assist you in your new role.
Stay on target with your objectives.
Although it is polite to start with small talk, get to the point early. The meeting is brief, by design, to preserve the plant manager's time - don't let your thoughts and conversation drift away from the purpose of the meeting.
Prepare to Listen.
Understand that while you are new to the Health and Safety role, Health and Safety is not 'new' in the plant. The Plant Manager may have a unique understanding of Health and Safety needs, requirements, and history of the plant. Learn from it!
Determine ahead of time what questions you want to ask.
You may be very lucky and the plant manager may immediately agree that their role is to support you, communicate with you, and set a good example when on the shop floor. They may also already have clear expectations of what they need from you.
If, however, you are not that lucky, you will need to ask for a commitment by sharing your specific requests with the plant manager. The expectations below have been shown to have a positive impact on safety organizations. (Many other items could be included in the list, but this is a good start for your first meeting.)
Your objective is to share these expectations with the plant manager and ask for their commitment to:
Meeting with you regularly (daily/weekly) to discuss relevant activities and issues.
Providing visible personal demonstrations of support by discussing safety in staff meetings and by periodically participating in safety committee meetings.
Reviewing accident investigations in staff meetings, supporting corrective actions, and providing financial commitment as necessary.
Setting a good example by wearing personal protective equipment where required and following floor rules. (Remember what Albert Einstein said: "Setting an example is not the main means of influencing others, it is the only means.")
Discussing good or bad safety behavior with associates while walking through the production area.
Assuring that budgets include provisions for appropriate personal protective equipment, technical support, and employee training.
Onward and Upward
At the conclusion of the meeting, your goal is to have gained a commitment from the plant manager to work with you and support you in future activities to create a safe and healthy working environment for all employees.
Now that you have identified expectations and gotten plant manager buy-in, it is time to prepare for some more challenges in your role.
Download our complete guide for new plant safety managers here.
About the Author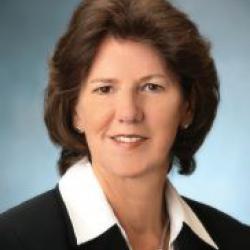 Dr. Barbara Boroughf, PhD
Vice President, Comtel Corporation
Barbara Boroughf, PHD, has more than 38 years of experience in environmental health and safety in the manufacturing segment. She is the former Global Vice President of Health, Safety and Environmental Management for Lear Corporation, a Global Tier 1 automotive manufacturer, headquartered in Southfield, MI.
She retired from Lear July 1, 2015. Prior to coming to Lear in 1997, Barbara held various positions within Rockwell International starting with Rockwell in 1978 at their North American Space Operations in Golden Colorado as Safety Manager. She was promoted to Rockwell's Corporate Director of Health, Safety and Workers' Compensation, Seal Beach, CA. Currently she is Vice President EH&S Program Development for Comtel Corporation, a sales, engineering and service company and provides written content exclusively for Antea Group.