OSHA recently conducted a wall-to-wall inspection of your plant. During the close out conference, you were informed that your plant was in violation of certain OSHA standards. While the compliance officer (CO) does not have the authority to issue citations or penalties-- the final authority lies with the OSHA Area Director--the CO stated that, should OSHA choose to issue citations and financial penalties, you should expect correspondence within a few weeks. [NOTE: OSHA must generally issue citations within six months of the occurrence of any violations.]
After six long weeks of anxiously awaiting the final outcome of the inspection, the plant manager notifies you the results have arrived. The correspondence is handed off to you, which marks another first in your role as the new plant safety person! This post will highlight the steps you should take after an OSHA citation arrives.
Read and Post the Citation
First, read the OSHA citations and all related documents immediately. There are specific timeframes for certain actions; therefore, time is of the essence. Ignoring these documents may only make things worse. This is the time for you to notify your Corporate Office that you have received correspondence from OSHA with citations and financial penalties.
The law requires that a copy of the Citation and Notification of Penalty must be posted immediately at or near each violation. If this is not possible, due to the nature of the plant operations, post where it will be readily observable by all affected employees.
The citation must remain posted until the violations have been abated, or for 3 working days (excluding weekends and federal holidays), whichever is longer. The penalty dollar amounts are not required to be posted, and may be marked out or covered up prior to posting.
Schedule a Meeting to Review
The team that participated in the OSHA wall-to-wall inspection should reconvene. The objectives of the meeting are:
Identify each location, machine, process, and document referenced in the citations, check for accuracy and gain an understanding of the citations.
Review abatement dates and confirm ample time to comply. Never let an abatement date elapse without notification to OSHA.
Note the proposed financial penalties.
Determine, as a team, if there are inaccuracies in the findings. For example, the CO may have stated control of hazardous energy training was not performed for certain employees but you presented documentation during the records review showing the individuals in question were trained.
Determine if an Informal Conference Should be Scheduled
After the citation review team has reviewed and discussed all documents, once again contact your Corporate Office to discuss if an informal conference should be scheduled with OSHA.
If an informal conference is desired, you must meet with the Area Director during the 15 working day contest period. Also, you are required to post a Notice to Employees next to the Citation and Notification of Penalty as soon as the time, date, and place of the informal conference have been determined.
The documents you received from OSHA will include a form which can be completed and used for the posting. The meeting will either be scheduled at the OSHA Area office or via teleconference.
Remember, if you request an informal conference you should schedule it early enough to allow time to contest after the informal conference, should you decide to contest.
It is important to keep in mind that a written letter of intent to contest must be submitted to the OSHA Area Director within 15-working days of your receipt of citations. The timeframe of the contest period is not interrupted by an informal conference. You must be thoroughly prepared to explain your reasoning for adjustment of citations and/or abatement dates.
The objective of the informal conference is to present any evidence which you believe support an adjustment to the citations and/ or penalties or to enter into a settlement agreement which may amend financial penalties, classifications of citations, or abatement dates.
To Contest or Not to Contest an OSHA Citation
The employer has the right to contest all OSHA citation items, or only individual items. You may also contest proposed penalties and/or abatement dates without contesting the underlying violations. It is recommended you check with your Corporate Office to assist in making a decision to enter into a formal contest.
Keep in mind that unless you inform the Area Director in writing that you intend to contest the citations and/or proposed penalties within 15 working days after receipt, the citations and the proposed penalties become a final order of the Occupational Safety and Health Review Commission.
If you choose not to contest the OSHA violations, you must notify the OSHA Area Office that you have taken appropriate corrective action within the timeframe set forth and include an abatement certification or documentation. A typical abatement certification would contain:
Inspection number
Citation number and item number
Date corrected
Brief description of corrective action (consider including pictures as evidence)
A statement similar to: "I attest that the information contained in this document is accurate and that the affected employees and their representatives have been informed of the abatement activities describe in this certification."
Signature, typed name, and date.
Payment of Penalties
Penalties are due within 15 working days of receipt of the OSHA Citation and Notification of Penalty unless contested. The citation material will provide specific guidance on payment.
NOTE: Below are the maximum penalty amounts, with the annual adjustment for inflation, that may be assessed after Jan. 15, 2020. (See OSHA Memo, Jan 10, 2020).
| Type of Violation | New Maximum Penalty |
| --- | --- |
| Serious | $13,494 per violation |
| Other-Than-Serious | $13,494 per violation |
| Failure to Abate | $13,494 per day beyond the abatement date |
| Willful or Repeated | $134,937 per violation |
You should now have an understanding of the actions that must be taken after you receive notification from OSHA on penalties and violations found during your wall-to-wall inspection. Make certain you read all documents provided by OSHA, post the citations, pay attention to the abatement dates, consult with your team and evaluate settlement alternatives. Remember… time is of the essence!
Want more news and insights like this?
Sign up for our monthly e-newsletter, The New Leaf. Our goal is to keep you updated, educated and even a bit entertained as it relates to all things EHS and sustainability.
Get e-Newsletter
About the Author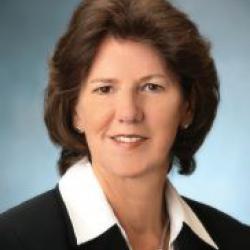 Dr. Barbara Boroughf, PhD
Vice President, Comtel Corporation
Barbara Boroughf, PHD, has more than 38 years of experience in environmental health and safety in the manufacturing segment. She is the former Global Vice President of Health, Safety and Environmental Management for Lear Corporation, a Global Tier 1 automotive manufacturer, headquartered in Southfield, MI.
She retired from Lear July 1, 2015. Prior to coming to Lear in 1997, Barbara held various positions within Rockwell International starting with Rockwell in 1978 at their North American Space Operations in Golden Colorado as Safety Manager. She was promoted to Rockwell's Corporate Director of Health, Safety and Workers' Compensation, Seal Beach, CA. Currently she is Vice President EH&S Program Development for Comtel Corporation, a sales, engineering and service company and provides written content exclusively for Antea Group.