St. Paul, MN July 28, 2021: Antea Group is proud to announce the publication of our 2020 Sustainability Report. Some areas of focus include our approach to sustainability, environmental impact, community and stakeholder engagement, as well as our commitment to quality and continuous improvement. The report also looks at how Antea Group invests in our people through employee engagement, diversity and inclusion, wellness, and health and safety.
Like many firms in the Environmental and Consulting Industry, 2020 proved to be a challenging year in the business landscape. However, these challenges served as a catalyst. Antea Group recognized 2020 as an opportunity to step forward and provide more support and value to clients and to invest in our employees.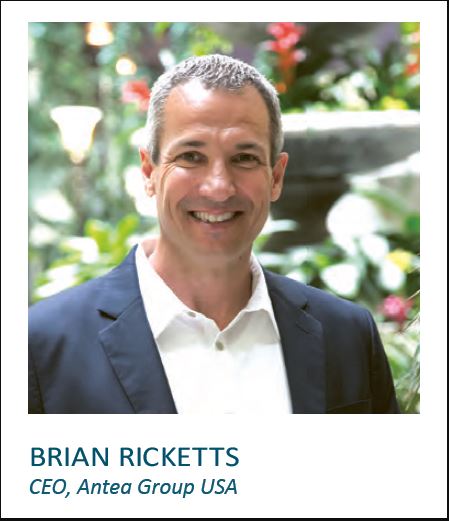 "We helped our clients emerge from 2020 as more resilient businesses. I'm incredibly proud of our employees for responding to challenges with curiosity, agility, and kindness. Not only did they take care of our clients, but they took care of each other as well. Grounded in our core value of teamwork, our people did whatever it took to ensure the continued wellbeing of co-workers and the communities in which we live and work... I want to personally thank our clients and partners for their continued support, confidence, and willingness to work in concert with our teams throughout the past year, while driving towards our shared view of creating a cleaner, safer, and more sustainable world," said Brian Ricketts, CEO of Antea Group, USA.
Download the Full Report
2020 Sustainability Report
About Antea Group
Antea Group is an international engineering and environmental consulting firm specializing in full-service solutions in the fields of environment, infrastructure, urban planning, and water. By combining strategic thinking and multidisciplinary perspectives with technical expertise and pragmatic action, we do more than effectively solve client challenges; we deliver sustainable results for a better future. We serve clients ranging from global energy companies and manufacturers to national governments and local municipalities. 
Have any questions?
Contact us to discuss your environment, health, safety, and sustainability needs today.