Meet Colleen Brents, a Health and Safety Practitioner with Antea Group, located in the Loveland, Colorado office.
Name:
Colleen Brents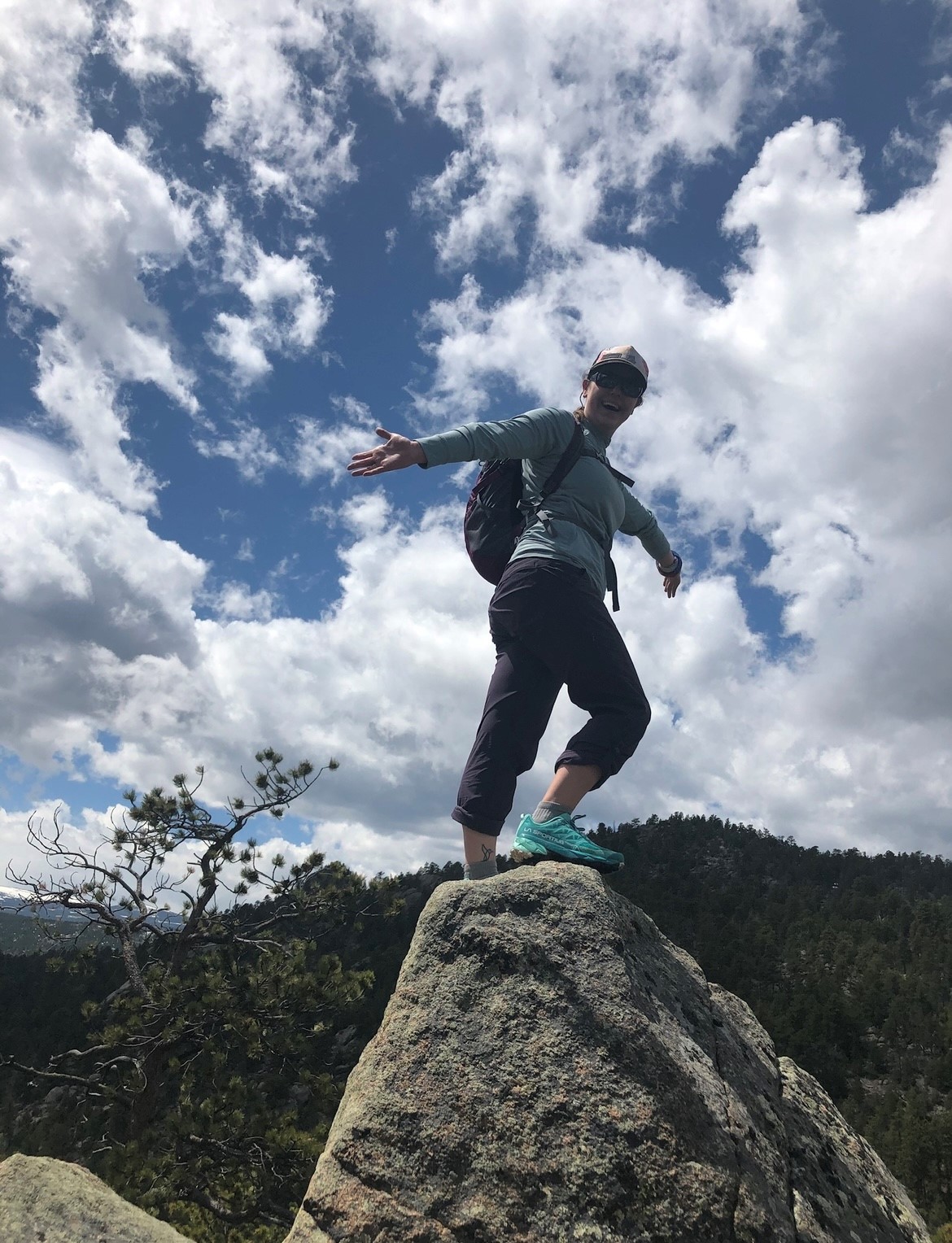 Office:
Practice Area:
Areas of Expertise:
Occupational ergonomics and safety
About Me in 140 Characters:
Hi! I'm Colleen. I grew up in Colorado and I love travel, animals, and movies.
Favorite Thing About Being a Health and Safety Practitioner:
I enjoy the variety and all the different types of companies and projects I get to work with. I tell people I got into ergonomics (and health and safety) because of the field trips.
What is the most interesting project you've ever worked on?
I was an expert witness for a project with a self-driving car company. I did an 'expert review' of a non-office ergonomics assessment and learned about the legal process for arbitrations cases. The deposition was eerily similar to my masters' and PhD defenses in that I had to explain and support my thought process succinctly.
What surprises people about your job?
People are often surprised at how ergonomics seems really niche at first, but it's actually extremely broad and applicable. My background in ergonomics is learning how to study/assess workers in different work environments. Every job and work environment has at least one person somewhere. And I can help to improve that interaction between the worker and their environment to optimize that worker's experience.
What do you consider your biggest professional achievement so far?
My biggest professional achievement (so far) is earning my PhD in occupational ergonomics and safety.
What was your first job?
I worked at a climbing gym called the Spot in Boulder, Colorado for four years. I taught kids climbs classes, did birthday parties and summer camps, and I helped coach the youth team.
If you had one month off, where would you go, or what would you do?
I would do as many via ferratas as possible. Via ferrata is a hybrid climbing and hiking activity that's popular in Europe but growing in popularity in Colorado (finally). It's basically scrambling along a cliff face with steel cables, rungs, and ladders. I've done a route in Italy (Via Ferrata Alleghesi at Civetta), but I want to do more routes in Italy, Switzerland, Spain, and Norway.
Is there something unique that people might not know about you? (hobbies, hidden talents, etc.)
I spent five years studying occupational injuries and illnesses among craft brewery workers in Colorado. I used wearable motion capture technology, workers' compensation data, and epidemiologic injury model, and lots of statistics to understand injuries and identify interventions to improve health and safety among craft brewery workers.
Want more news and insights like this?
Sign up for our monthly e-newsletter, The New Leaf. Our goal is to keep you updated, educated, and even a bit entertained as it relates to all things EHS and sustainability.
Get e-Newsletter
Have any questions?
Contact us to discuss your environment, health, safety, and sustainability needs today.