As technology, brand values, and consumer demands change, food and beverage industry professionals must be prepared to understand, predict, and adapt to the trends. We created this ebook as a compilation of presentations by industry leaders from the Inogen Worldivew 2017 Conference held in New York this past April to continue the discussion of coming changes in the food and beverage industry. These thought leaders discussed issues related to environment, health, safety, and sustainability (EHS&S) in the food and beverage sector--dissecting and distilling the new ideas changing the food and beverage industry today and tomorrow.
Topics covered in the ebook include macro-trends and industry disruptors, new technologies impacting agriculture, ways for established food and beverage companies to keep up, and tips for organizations to prepare for the expectations of future business leaders and customers.
To gain in-depth insights from industry professionals, download our ebook, Change or Be Changed: The Future of Food & Beverage is Now below.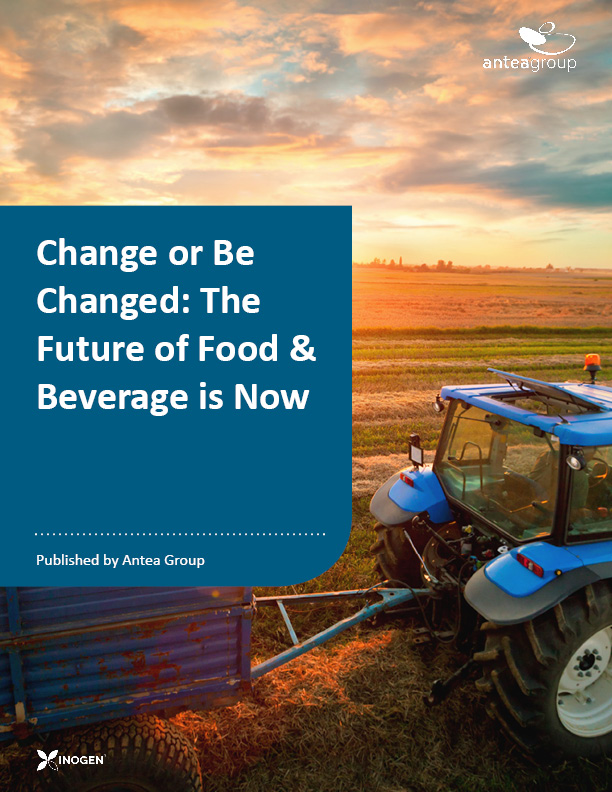 Want to advance your strategy for the next generation? Check out the EHS and sustainability services we offer to the food & beverage industry.
Want more news and insights like this?
Sign up for our monthly e-newsletter, The New Leaf. Our goal is to keep you updated, educated and even a bit entertained as it relates to all things EHS and sustainability.
Get e-Newsletter
Have any questions?
Contact us to discuss your environment, health, safety and sustainability needs today.