When it comes to ensuring workplace safety at your lower-risk facilities, where does ergonomics rank on your list of environment, health and safety (EHS) priorities? If it's not near the top, keep reading...
Ergonomics aim to fit the job to the person, and can be easily overlooked as a top safety opportunity in lower-risk environments such as offices, warehouses and data centers. However, ergonomics can be one of the most beneficial EHS opportunities to tackle from a safety, workplace culture and business perspective.
Below we share four reasons (with compelling statistics!) to illustrate why workplace ergonomics should shift toward the top of your EHS priority checklist:
1. Ergonomics help reduce costs: $1 of every $3 spent on worker's compensation stems from insufficient ergonomic protection
The Occupational Safety and Health Administration (OSHA) has studied ergonomics for nearly three decades, finding that work-related musculoskeletal disorders (MSDs) such as carpal tunnel syndrome or tendonitis can have a major financial impact on companies.
Early OSHA statistics showed that $1 of every $3 spent on workers' compensation stems from insufficient ergonomic protection. Furthermore, MSD-related workers' compensations expenses can cost businesses between $15 billion and $20 billion each year, with total annual costs reaching somewhere between $45 and $54 billion.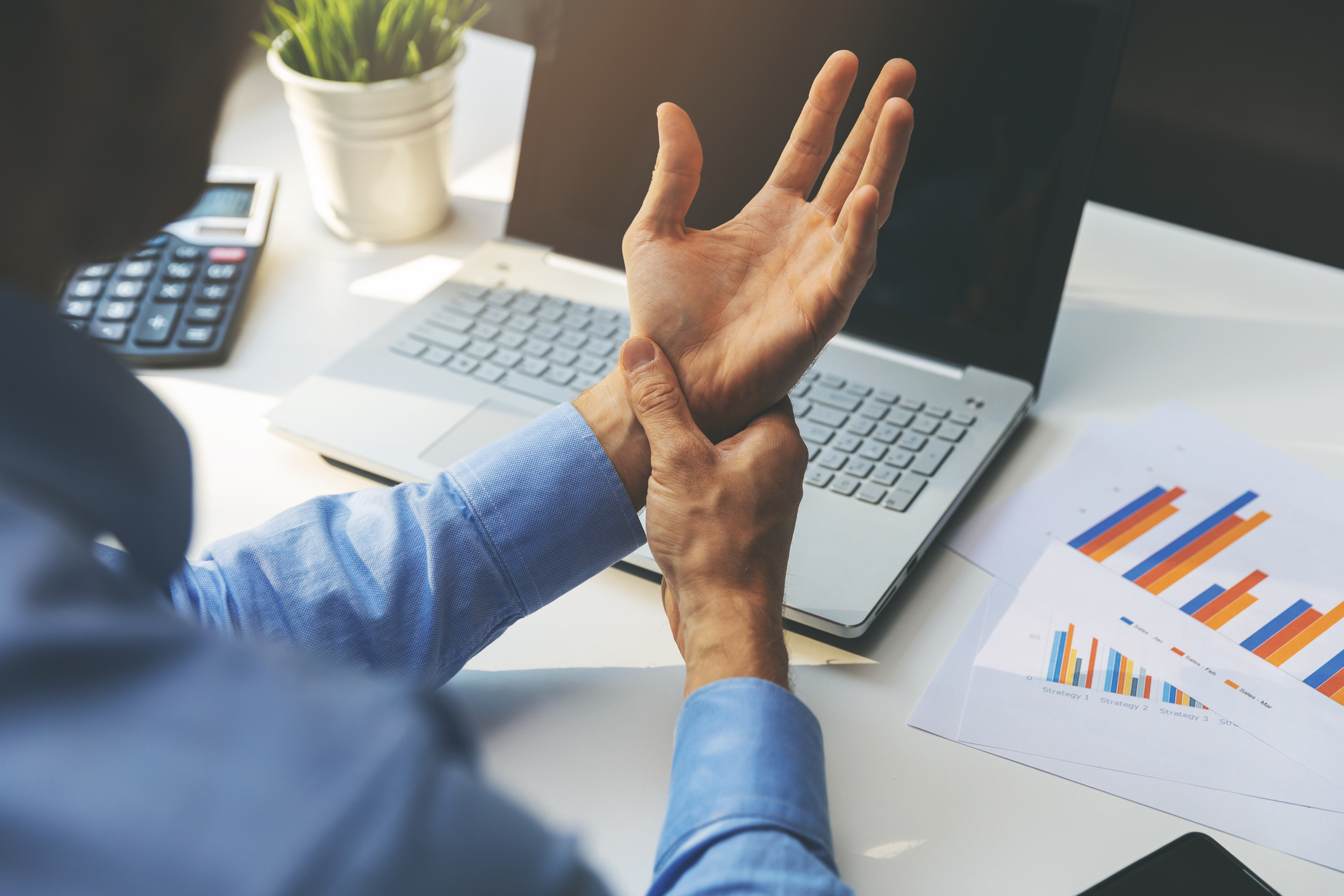 2. Ergonomics help enhance employee productivity and work quality by as much as 16%
One of the primary goals of ergonomics is to optimize how people work. This is accomplished by designing a workplace that not only makes tasks safer to perform, but also easier and more efficient. Studies show that comfortable, well-ventilated and well-lit, safe workplaces increase productivity by as much as 16%—and job satisfaction by 24%.
For example, office environments are often sedentary with employees pounding away on their computer keyboards. The positioning of their desks, chairs, computer monitors and keyboards, and even lighting can negatively impact their body position—putting strain on muscles, tendons, nerves and bones. As a result, productivity can drop as employees find it more difficult to work or become fatigued more quickly.
In addition, employees could need time off to address MSD issues that crop up. According to the Bureau of Labor Statistic's most recent research, work-related MSDs accounted for nearly one-third of days-away-from work cases in 2015.
However, a workplace designed with ergonomics in mind, can mitigate bodily stress, make employees more comfortable, and ultimately enhance productivity and work quality.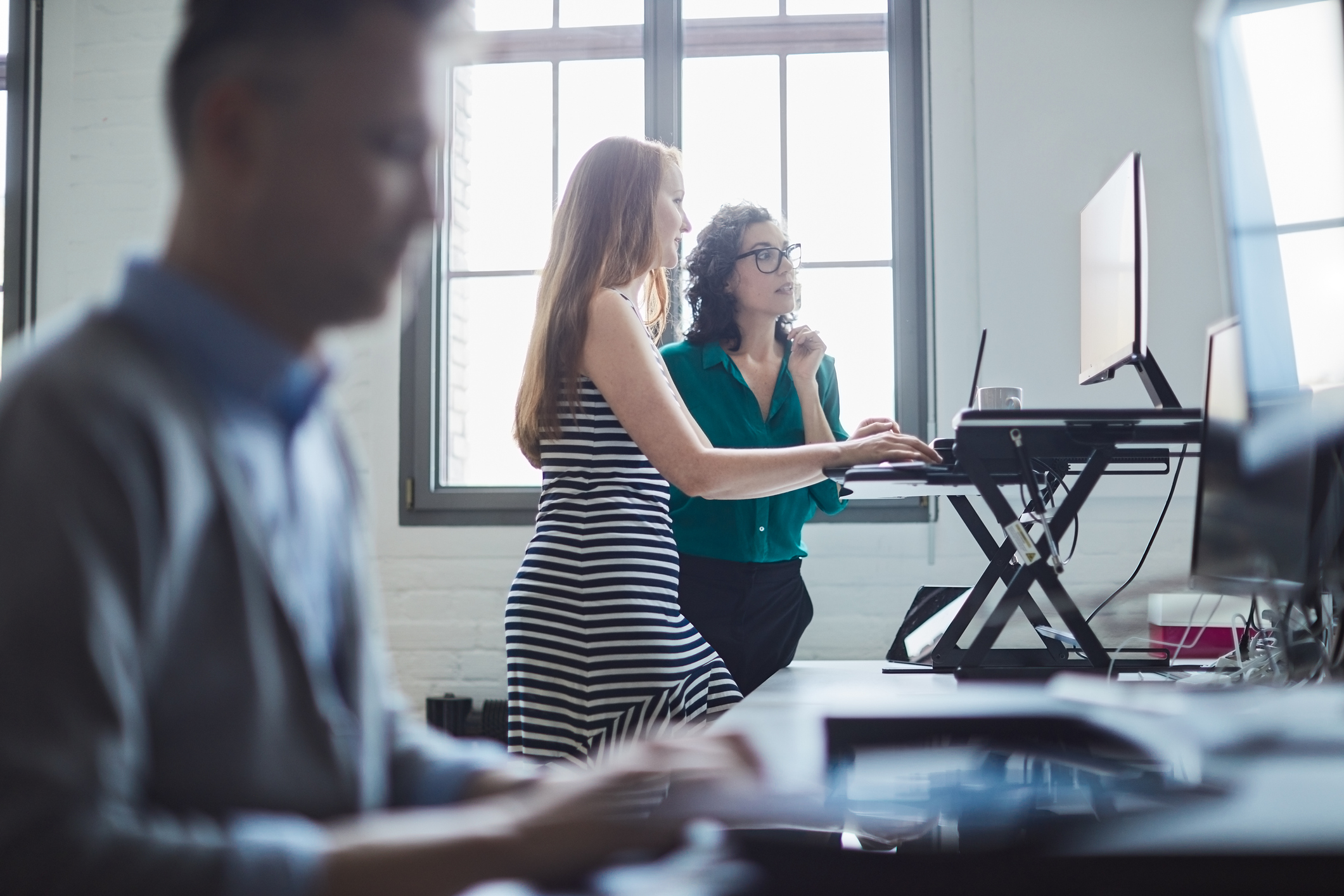 3. Ergonomics can help improve employee engagement
Employee engagement is critical to productivity and quality—but some companies may be falling short. According to a recent Gallup poll, nearly 51% of U.S. employees say they're not engaged in their job.
From our perspective, implementing an ergonomics program can be a thoughtful and easy way to boost employee engagement. Why? Because when you make an effort to create a safe, healthy and comfortable workplace, employees will take notice. You're showing them their well-being is a priority, which can improve morale and invigorate their work ethic.
In addition, adding ergonomics to your EHS program gives you another marketing opportunity to showcase that your company values its employees—something that can help retain and attract top talent.
4. Ergonomics contribute to a better safety culture: 75% of employees say that personally safe is important to them
Company culture has become an important benefit offering for companies looking to keep and attract the best of the best—and workplace safety plays an important role. According to our own EHS research, 75% of employees say that feeling personally safe and secure in the workplace is really important to them.
In lower-risk environments like offices or data centers, your employees are often relegated to their respective work stations for most of the day. Designing those workstations to provide ergonomic protection will not only make them more productive and comfortable, but also instill safety as a part of your company's culture and values.
What's the Next Step? An Ergonomic Assessment
In our experience, most off-the-shelf EHS programs are often designed for higher-risk environments like manufacturing operations or industrial plants. As a result, those frameworks often don't account for the unique office nuances and work styles of lower-risk facilities—and proper ergonomics may get lost. (This is one reason we designed our RiskRight EHS® solution.)
The best way to understand the unique ergonomic needs of your workplace is to conduct an ergonomic assessment. Ergonomic assessments are meant to be an objective study of how employees are working, as well as how they feel about their working conditions.
Want more news and insights like this?
Sign up for our monthly e-newsletter, The New Leaf. Our goal is to keep you updated, educated and even a bit entertained as it relates to all things EHS and sustainability.
Get e-Newsletter
Have any questions?
Contact us to discuss your environment, health, safety and sustainability needs today.