After another wildly successful (and packed) week at the 2019 NAEM EHS&S Management Forum in Toronto, our team is back and bursting with inspiration and renewed passion from having the opportunity to meet with so many creative and innovative people and listen to so many thought-provoking sessions.
Doing Our Part
One of the highlights of the NAEM Forum for us every year is sponsoring and participating in the Day of Service. This year, volunteer efforts were directed toward the Toronto and Region Conservation Foundation (TRCF), a group focused on protecting the environment and educating and engaging communities about the 16 miles of waterfront under their protection. Fellow EHS&S professionals joined us for a beautiful day of beach cleanup, and it was an awesome opportunity to get connected and centered on what drives us in our careers while making a positive impact on the local ecosystem.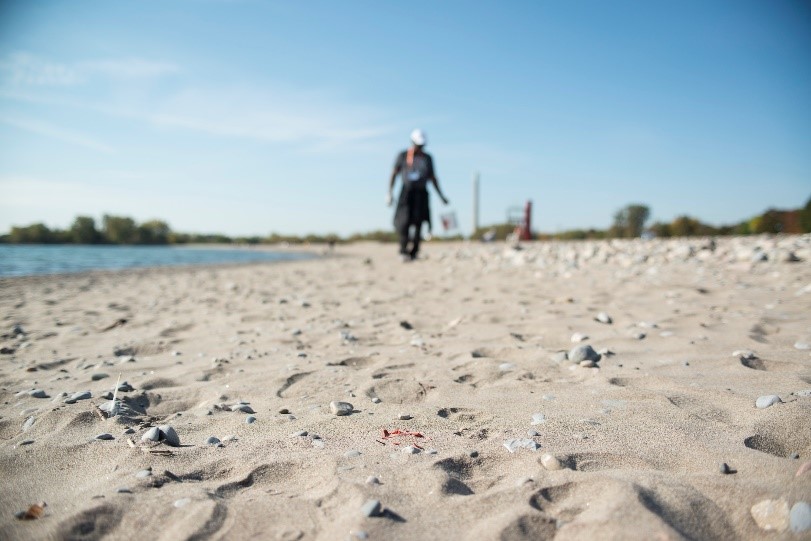 We were also thrilled to have the chance to talk with old friends and new at our booth—and by collecting a record 204 signatures on our poster, we were able to donate over $2,000 to Food Banks of Canada! Thanks to all who stopped by to sign and say hello.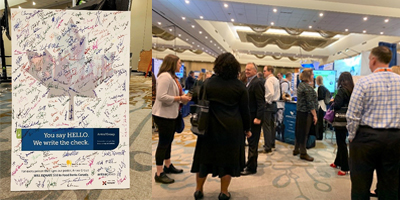 Food for Thought
During the event itself, there were a few hot topics that really stood out to our team, including:
The growing impact of investors on the EHS&S space, and in particular how this is leading to increased audit requests and, in some cases, audit fatigue. (Looking for more information on what investors want? Check out this recent blog post.)
The urgency within industry to address the challenge of reducing plastic waste. This was a popular discussion topic, with emphasis on searching for a cross-functional solution to the global plastic waste problem. It's not just the job of corporations, governments, local municipal recycling infrastructure, or NGOs to promote recycling – we all need to work together to drive a cultural shift in how we use and reuse plastics.
With the reduction of plastic waste, we are seeing an emerging trend of zero waste to landfill (ZWTL), and how organizations are setting and trying to meet ambitious goals. Since landfills contribute a substantial amount to our global greenhouse gas emissions, organizations are taking different approaches to reduce their footprint. Whether it's through virtual dumpster dives, pilot projects, or waste audits, we know a few elements – defining what "waste" means to your organization, stakeholder and vendor collaboration, and data collection--are key to implementing successful ZWTL programs.
The discussion around whether we should consider "safety culture" as its own entity or should instead be focusing efforts on developing a company culture which is driven by safety. The distinction is important, since the latter means that safety is an intrinsic part of our business—a condition of employment—rather than an add-on program.
The continued drive for organizations to do more with less. Whether you are an army of one or part of a larger corporate team, the push to optimize every dollar and resource hour is still going strong. NAEM Forums always provide an opportunity to discuss best practices and share creative ideas for working smarter with smaller teams globally, and this one was no exception. (If you need resources for marketing EHS on a shoestring budget, we've got you covered!)
The renewed focus on the mental health component of EHS&S, because what occurs away from work is just as impactful as what happens at work. During one session, speakers from Rogers Communications and Wajax Corp talked through the results of a deep dive into near-miss/incident data that uncovered that 2/3 of incidents had employee mental health issues as a root cause. Mental health and wellbeing should be a priority and can have a huge impact on employee wellness, productivity, and company culture. Fostering an environment that reduces the stigma around mental health is a strong step in the right direction; asking employees "How are you?" and actually listening to the answers sets the tone for a culture that is demonstrably safer and more productive.
Enhancing the communication between peers and listening and learning of best practices at NAEM ensures that our profession and industries continue to improve and grow in creative and innovative ways.
Thanks to NAEM for an awesome event—we're already looking forward to next year!
Looking for the best EHS and Sustainability events to attend? We've got you covered.
Want more news and insights like this?
Sign up for our monthly e-newsletter, The New Leaf. Our goal is to keep you updated, educated and even a bit entertained as it relates to all things EHS and sustainability.
Get e-Newsletter
Have any questions?
Contact us to discuss your environment, health, safety and sustainability needs today.