A look into how bundling sustainability services can bring together EHS solutions in an efficient way.
As EHS corporate sustainability demands evolve, so should the capabilities of sustainability solutions.
Today, corporate sustainability professionals are being asked to do way more with way less and it's not enough to just keep up. At Antea Group, we've dedicated ourselves to keeping ahead of what our clients need and optimizing their investments.
We've been seeing a trend develop within corporate EHS and sustainability -- namely, the need for sustainability service bundles that function as "connected solutions." These bundled sustainability services enable companies to methodically address business challenges through a logical set of sequenced actions versus piecing together disparate workstreams from multiple consultants and internal functions. The result is an approach that has a clear beginning and end point and an optimization of time and resources.
Our bundled sustainability services can be applied at two levels: Corporate and Facility.
Corporate Level
Bundled sustainability solutions can be deployed at the corporate-level to support enterprise-wide business objectives, initiatives, and corporate sustainability goals. A good example at the corporate-level is setting and achieving SBTs (Science-Based Targets). Companies are starting to understand the value of setting SBT goals as a way to focus their demonstrable sustainability efforts while bolstering their brand and raising team morale.
The commitment to a SBT is a significant one by your organization and should be done with confidence. Too often, we have clients engage us that already set SBTs based upon incomplete or inaccurate greenhouse gas (GHG) inventories and/or without giving proper thought to at least a framework plan for how the organization will actually achieve the target(s) and what it could cost. Both of these situations likely involved time consuming and inefficient internal discussions and decision-making processes and are likely to result in surprises down the line. This could have been avoided through a more sequenced approach and bundling of solutions.
Ideally, a company engages expertise to understand where you are today (Service #1: Scope 1, 2, and 3 emissions inventory development or validation of existing data), outlining how emissions can be reduced and eliminated methodically over a long period of time (Service #2: Carbon Action Plan), and then committing to the right target (Service #3: SBT setting and submittal). By bundling these three services, efficiencies are gained from one step to the next by using data and insights, providing consistent and connected updates to the core team, and calibrating consulting support needs. "When clients express interest in a bundled solution approach, it demonstrates to our team a heightened level of commitment to business objectives and a desire to find a genuine consulting partner", says Nick Martin, Sustainability Practice Lead at Antea Group. "This results in more innovation, efficient planning, and prioritization from our team."

Facility Level
Throughout the work we've done with our clients, we've recognized the often-understated importance of coordinated efforts. Our facility-level sustainability bundles are designed to leverage a "whole-picture" approach to help you invest your resources wisely and make the most informed decisions possible.
When it comes to spending resources, timing matters. For example: Companies will often choose to conduct an "inside-the-walls" facility optimization assessment (i.e. water audit), then wait a few years to follow up with an "outside-the-walls" external context type assessment (i.e., watershed assessment). Bundling these two assessments can be done efficiently and minimize intrusiveness on the site. You're able to send one request for facility information, do one kick-off call, hold a joint workshop, and so forth. Simply put: you're getting things done more quickly and at a lower cost. Combined assessments can also help you reap sizable benefits. For instance, if your water audit found opportunities to reduce water use by 20% you might struggle justifying identified investments based upon a perceived low cost of water. What if you were able to add additional context from a watershed assessment showing that the community is increasingly water stressed, infrastructure is deteriorating and unreliable, and the cost of water is expected to increase significantly in the coming years?
Given the increasing complexities of managing to local markets and conditions, leading companies will embed an ability to look at investments more holistically to make informed decisions at a faster pace – an approach that we like to call wearing "investment glasses."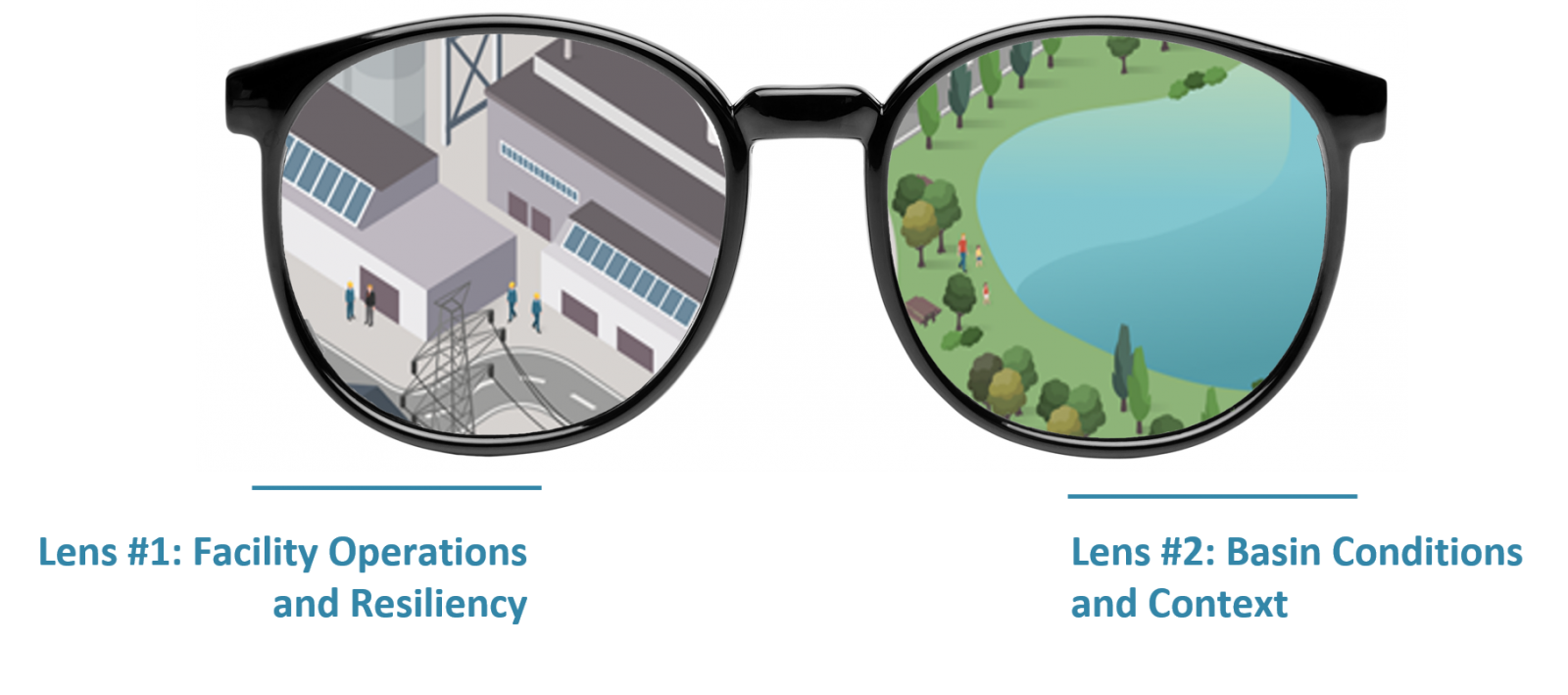 More to Come for Sustainability Bundles
While these aren't the only sustainability bundles in our roster, they serve to illustrate how Antea Group can help advance your EHS and sustainability initiatives in a cohesive way. The efficiencies earned through this approach are likely to lead to lower overall costs, sometimes substantially so.
The bundled approach also positions companies to strategize, implement and maintain EHS and sustainability solutions without spreading the job around and managing contracts with multiple niche, single-service companies. Thanks to our breadth of experience and resources, Antea Group is able to manage it all while delivering the highest tier of service quality. The secret? Our dedicated, multi-disciplinary team of world-class experts and our decades of experience across a range of industries from strategy through implementation, globally.
Curious about what a sustainability bundle could offer your company? So are we. Contact us for a pressure-free chat.
Want more news and insights like this?
Sign up for our monthly e-newsletter, The New Leaf. Our goal is to keep you updated, educated and even a bit entertained as it relates to all things EHS and sustainability.
Get e-Newsletter
Have any questions?
Contact us to discuss your environment, health, safety and sustainability needs today.