Antea Group Provides External Tank Inspection to Multiple Major and Short Line Railroads
Do you have any questions?
Antea Group Provides External Tank Inspection to Multiple Major and Short Line Railroads
Challenge
Antea Group was asked to help a wide variety of railroad industry clients that operate a few to hundreds of shop-built aboveground storage tanks (ASTs) for fuel and oil storage operations. These clients needed help with inspections for Spill Prevention, Control, and Countermeasure (SPCC) tank integrity compliance and assistance establishing the continued service life of the tanks. Antea Group's strategy was to utilize tank data compiled from the client's SPCC plans and categorize the tanks according to STI SP001 risk categories to determine the STI SP001 inspection frequency which assisted with prioritization of inspections.
Solution
From 2018 to 2021, Antea Group's certified STI Tank Inspectors completed STI SP001 formal external tank inspections for over 150 shop-built tanks at railroad maintenance facilities spread across 14 states. Inspection reports were prepared for each tank which contained detailed tank and appurtenance information, ultrasonic thickness assessment, and recommendations for continued service and maintenance of each tank. Additionally, Antea Group compiled a list of tank maintenance action items to help clients prioritize the tanks which needed the most attention. Action items dealing with SPCC compliance were most critical and brought to the forefront to address.
Result
The STI SP001 tank inspections aided in maintaining regulatory compliance and ensuring that clients' tanks can continue to support railroad operations. Over 150 tanks were inspected during this time period. Out of those, 10 tanks were recommended to be removed from service because the tanks had reached their intended service life. The clients were able to incorporate tank replacements with planned capital improvement projects.
Maintaining tanks not only saves thousands, if not millions, of dollars in potential environmental fines, product loss, environmental cleanup, and damage mitigation should an AST leak, rupture, or catch fire, but it also keeps critical railroad operations up and running.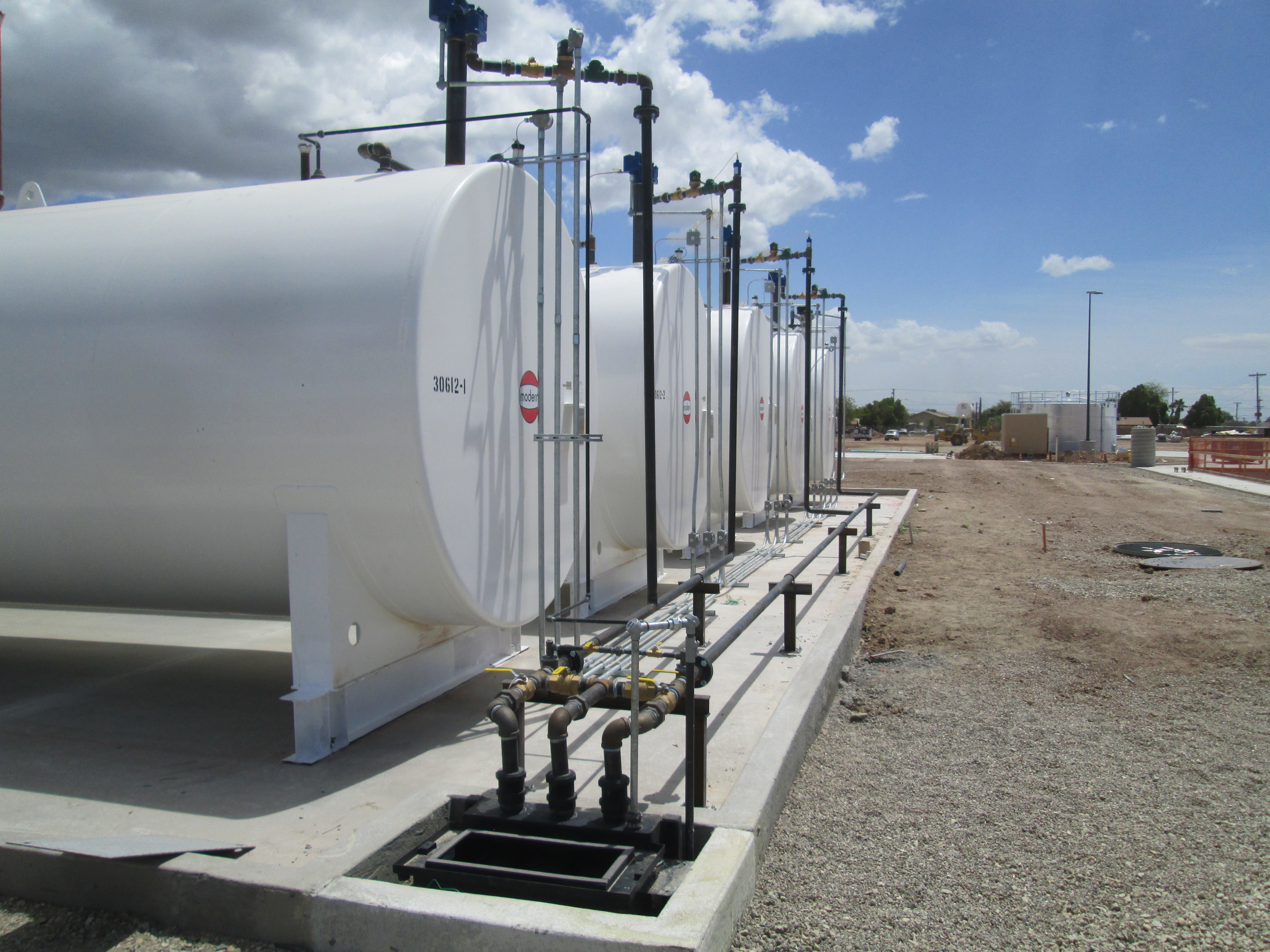 Have any questions?
Contact us to discuss your environment, health, safety, and sustainability needs today.