Let's start with a recent experience my wife and I had while shopping around for replacement windows for our home; we had a couple different salespeople come to our house to give us an estimate. Many of them had a pencil and paper, going around to each window, recording each size and style. After recording everything, they had to sit down and manually calculate our estimate based on their notes--if we wanted any changes (vinyl windows instead of wood, and upgrade to triple pane glass, etc.), they had to recalculate everything from scratch. That's just the way it has always been done.
However, one company sent a salesperson with a digital tablet. He went up to each window and started recording the measurements and our desired options, and inputting all of this into his tablet. He instantly saved the data under our order, then he was able to calculate an estimate on the spot. Of course, we wanted to change some things about the windows--but he was able to easily edit the data and give us a new estimate right away. I was pretty impressed with how quick, nimble, and professional his process was compared to the pen-and-paper salespeople.
Their use of technology created a better customer experience for me and my wife and in the end, technology and product quality made the difference--we picked that company because they gave us the most information, the most flexibility, and the most transparency, ultimately representing the best window product for our needs.
A New Way to do SPCC
We think that it's time Spill Prevention, Control, and Countermeasure (SPCC) programs get an update as well. SPCC inspections are often done with a pen, paper, and a camera. Once field data is collected, facility experts bring it back to prepare an SPCC plan. There is an inherent ineffectiveness with this method: notes can be misinterpreted, misspelled, or in the worst-case-scenario–lost. Plus, the additional step of data entry takes time and introduces additional opportunities for human error.
Antea Group has created a solution via SPCC automation using a mobile app that field assessors can easily access and use on a tablet right on site. It increases efficiency during site inspections, data collection, report generation, and tank management, and saves time and effort during the whole process.
The View from 10,000 Feet
While we still offer pen-and-paper style SPCC preparation, because in some cases that approach makes the most sense, we created SPCC automation to offer companies who want a more comprehensive, real-time updated view and the opportunity to power up their data at the portfolio level.
Your team will get real-time insights into all your SPCC data from the field, as well as data-trending capabilities to capture the big picture. SPCC automation closes the efficiency gap between field and office and makes it much easier to complete anything from new plans to technical amendments and five-year reviews; all of your data is already in the system and can be easily accessed and updated based on facility changes.
You can also use the solution to monitor equipment across facilities--if you have a component you need to change out, you can search and see how many you have and at which facilities to aid in your budgeting and planning processes.
SPCC automation allows you to sort and filter your data in the ways that matter to you, making it possible to easily respond to regulatory changes while also knowing exactly what equipment is impacted. You can go beyond "having a plan," and instead start monitoring and managing your facilities proactively and strategically.
Sneak a Peek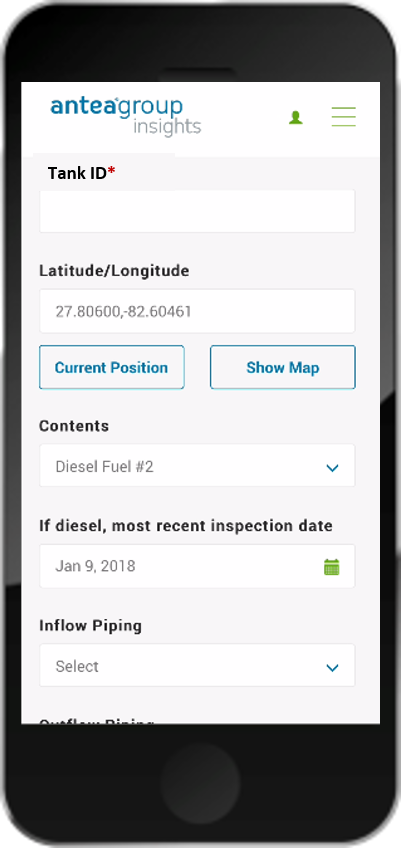 The SPCC automation app utilizes simple options on drop-down menus that cover all aspects of SPCC to ensure no data gets lost or misinterpreted. We know that some facility locations might have weak or non-existent internet connections, so the app also allows for offline data collection that uploads automatically to the cloud later.
Much like our tablet-carrying salesperson (now happily installing our new windows), utilizing mobile technology to power up your SPCC planning allows you to enjoy the insights from a portfolio-level view while keeping your facilities in compliance.
Want more news and insights like this?
Sign up for our monthly e-newsletter, The New Leaf. Our goal is to keep you updated, educated and even a bit entertained as it relates to all things EHS and sustainability.
Get e-Newsletter
Have any questions?
Contact us to discuss your environment, health, safety and sustainability needs today.